Curbside Morning Drop-Off Service at Eunice Thomas Elementary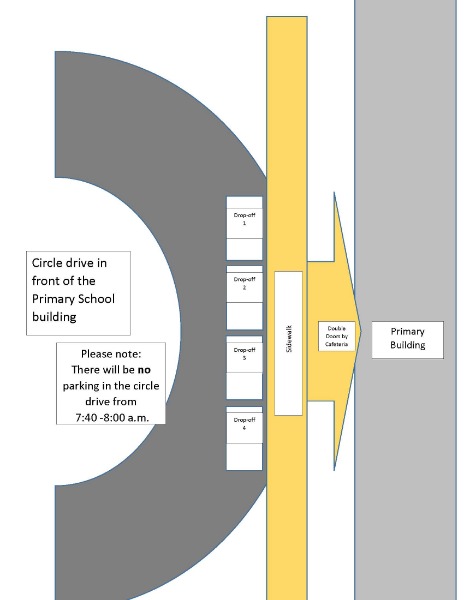 As we work to improve continued student safety morning student drop-off will be facilitated through the circle drive each morning beginning at 7:40. As with our afternoon pick-up, we will be using the four designated circle drive spots for parents to pull their cars into. School personnel will be present to open the car doors, greet students, and direct them into the building.
Parents are asked to be sure and give their morning hugs, kisses, and last minute directions prior to pulling into the circle drive. Parents will be remaining in their vehicles as school personnel receive the students. This will allow parents more efficient navigation through the circle drive and morning drop-off procedure.
Parents are still welcome to park in the parking lot if they wish to walk their students into the building. This will only affect those who are dropping their students off.
If you have any questions please feel free to contact the Primary School office at 847-2445.