Denton Scores in Top 5% on PSAT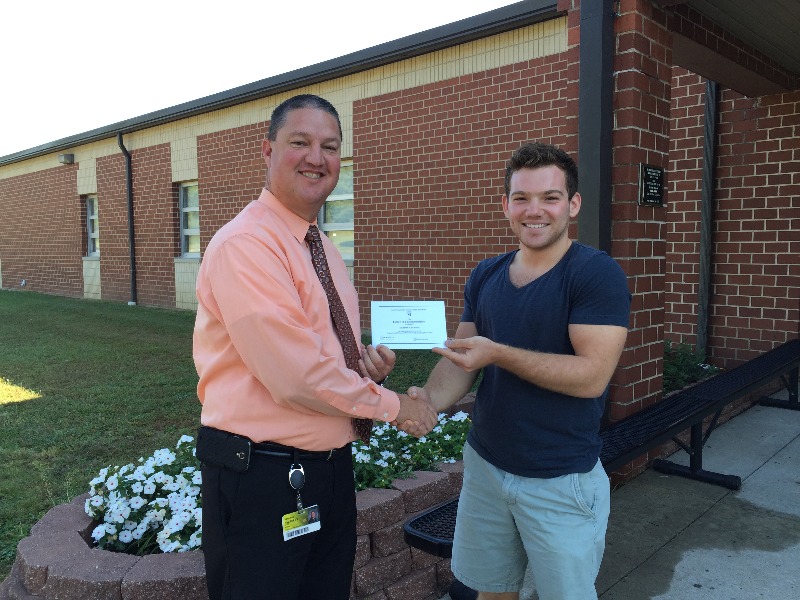 Zachary Denton, Senior at Cassville High School (CHS), has been recognized as a Commended Student in the 2016 National Merit Scholarship Program.
Denton is being recognized for his exceptional academic performance on the Preliminary SAT/National Merit Scholarship Qualifying Test he completed last October. Nationwide, 1.5 million students took the test and Denton scored in the top 5%.
Approximately 34,000 Commended Students throughout the nation are being recognized for their exceptional academic promise.
"Zach Denton is an outstanding kid—smart, talented and kind. Best of all, he is extremely humble. You would be hard pressed to find a kid with a better heart that is more deserving than Zach. He has big things in store for his future," stated Jeff Swadley, CHS Principal. "Zach is one of ten kids to achieve this honor in the past 16 years at CHS. Quite an accomplishment."
Denton is in the top 10% of his class, has scored a 202 on the PSAT and a 34 on the ACT. He currently serves as the President of the Future Business Leaders of America club in addition to being involved in the Student Council, Knowledge Bowl team, National Honor Society and the Upward Bound program through Crowder College.
While he has not made a firm decision as to where he will attend college, he most interested in the medical field and will either be a pre-medical student or will study medical scientific research.
"I am still undecided as to where I will attend college. I have applied to several schools and have narrowed down my selection to 4-5 schools," said Denton.
Zachary is the son of Duke and Mary Denton of Shell Knob. His older sister, Leah, is also a CHS graduate. He attended grade school at Shell Knob Schools and transferred to CHS as a Freshman.