650 Google Chrome Books delivered to Cassville Schools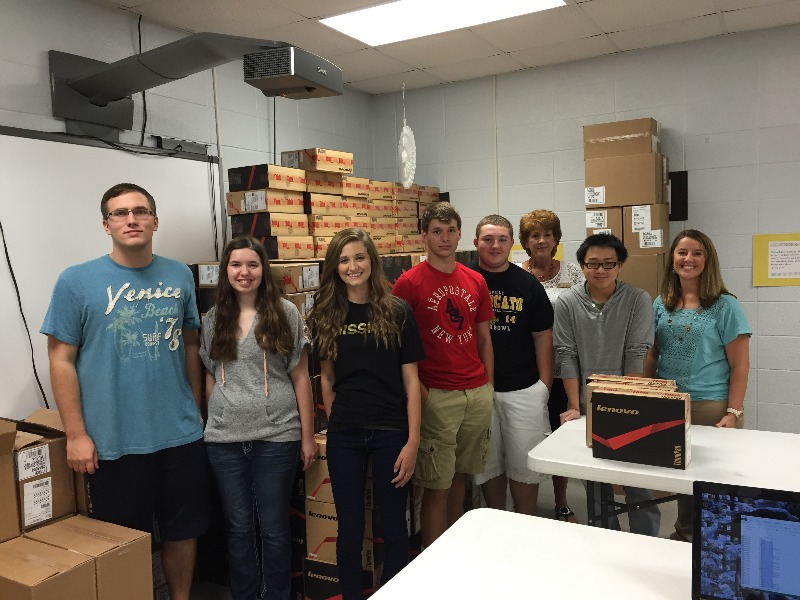 Ian Coleman, Alyssa Brewer, Jessica Haney, Kyle Ruark, Colton Bowman, Lori Wilks, Jet Moua and Shelly Henderson.
650 Google
Chrome
Books
have been delivered to Cassville R-IV School District. The Technology Department will distribute the devices to our high school, middle school and intermediate school within the coming weeks.
The seventh and eighth grade core classrooms already have devices in place and this shipment will fulfill the remaining sixth grade classes that do not have them.
At the Intermediate school, all fifth grade teachers have
Chromebooks
, however, after this shipment is distributed all of our Intermediate teachers will have the devices as well.
While the district already has 300 Chrome Books in the High School, the majority of this shipment will be used by our high school students ensuring that every student will have access to this technology component.
High School students enrolled in the Computer Practicum course will unpack and set-up the devices so they can be used in the classroom. Throughout the school year, these same students will assist the Technology Department staff with technology issues within the District.