CHS Golf Team Makes Donation to Local Food Pantry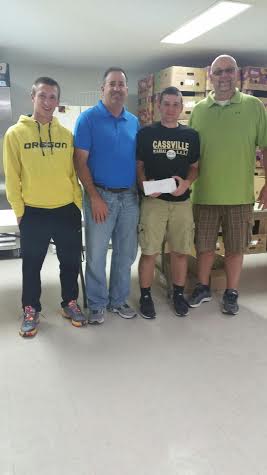 left to right: Austin Wilson, Pastor Andy Lambel, Cassville United Methodist Church, Dylan Garner and Head Golf Coach Jay Rogers.
The Cassville High School Golf Team has made a $300 donation to the Community Food Pantry at the United Methodist Church.
In conjunction with a recent golf tournament fundraiser for the CHS Golf Team, team members opted to also raise funds for the Community Food Pantry. The team raised nearly $300 for the pantry.