Preschool Screening: April 8 & 9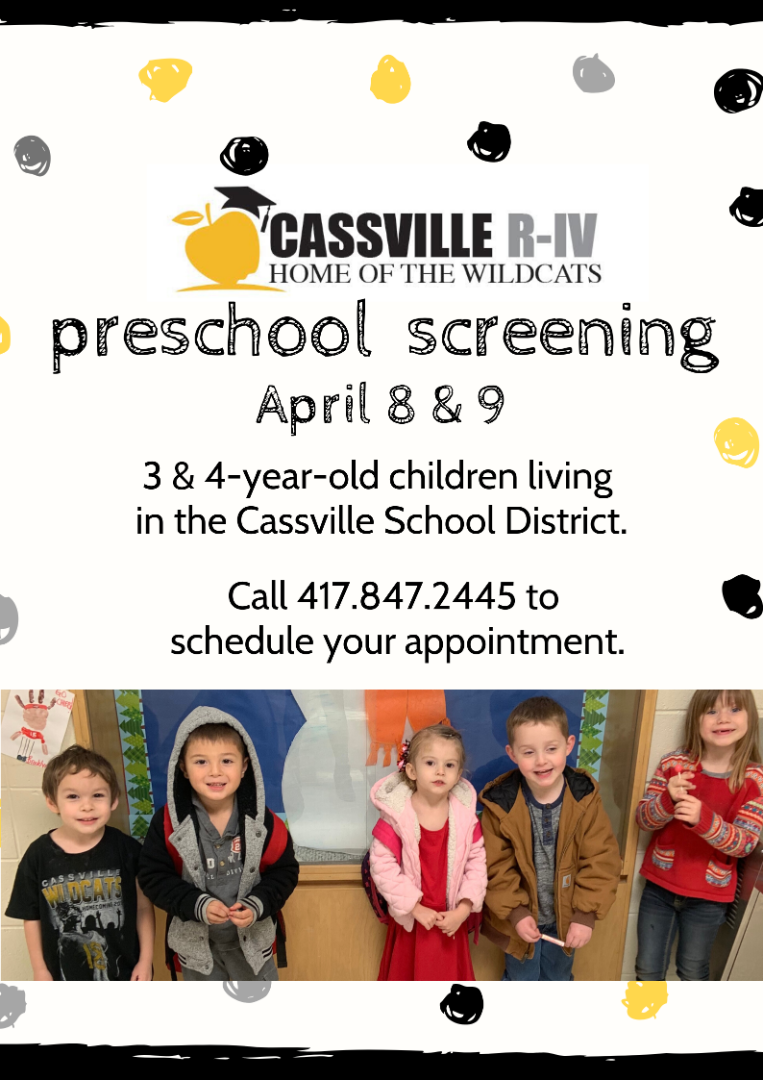 Preschool screening for 3 and 4 year old children in the Cassville R-IV District is scheduled for Wednesday, April 8, 2020 or Thursday, April 9, 2020 at the First Baptist Church of Cassville. (Enter through the South Entrance door across from Dr. Assing's office.) Parents of 3 and 4 year old children may call the primary office at 847-2445 to schedule an appointment.
Children who are currently in the Cassville Preschool program OR who will be eligible to attend kindergarten for the 2020-2021 school year should NOT participate in this screening.